Pleasanton DUI Lawyer
DUI Attorney in Pleasanton, CA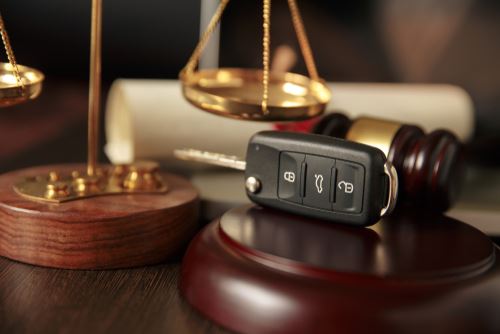 ​Getting stopped by law enforcement with a blood alcohol content (BAC) of 0.08% or higher will get you arrested for DUI which can jeopardize your future in terms of prison time, fines, and other consequences.
At the Law Offices of Adam Allen Arant, we prioritize the needs of the client at all times. No matter what you have been arrested for, our firm is ready to support you with the benefit of our considerable legal experience and track record of successful outcomes. Having the legal support and guidance that you need during this time is critical for protecting your rights and your future. You can trust us to provide you with competent and tenacious representation.
What you need at this time is an aggressive DUI lawyer in Pleasanton who can challenge the prosecution to secure a positive outcome. Contact us today at (888) 561-2002!
What Penalties Am I Facing?
Exactly how you will be punished if found guilty depends on other factors related to your arrest. Penalties can be increased for having excessively high BAC or if you are driving with a minor in the vehicle, for example.
In general, penalties for DUI include:
First DUI—4 days to 6 months in jail, $1,000 in fines, and 10 months of license suspension
Second DUI—10 days to 1 year in jail, up to $1,800 in fines, and 2 years of suspended license
Third DUI—120 days to 1 year in jail, up to $1,800 in fines, and 3 years' license suspension
Fourth DUI—16 months in jail, up to $18,000 in fines, and 4 years of license suspension
In addition, if found guilty you may be forced to pay for the installation and maintenance of an Ignition Interlock Device in your vehicle to prevent further drunk driving.
Be sure to discuss your case further with a Pleasanton DUI lawyer from The Law Offices of Adam Allen Arant as soon as possible so that you know what you may be facing based on your situation.
How Can A Pleasanton DUI Attorney Help You?
Having an experienced lawyer by your side is important for ensuring that you have all of the support and legal guidance that you need during this time. We can help you fight your DUI charges, and will help to protect your rights and your future. Having objective legal guidance and understanding your legal situation is critical.
A DUI lawyer can help you by:
Investigating your case: An attorney will know the ins and outs of the law and the legal system. Your DUI lawyer will thoroughly investigate your arrest and will ensure that the police officer followed the law the way that he was supposed to.
Collecting important evidence: Your lawyer will have worked with many individuals facing a similar struggle to you. He or she will have the experience and skills necessary to collect important evidence to support you. Evidence may include flaws in chemical tests. If the necessary procedures were not followed at a laboratory, your test results may not be used against you at trial.
Guiding you: Your DUI lawyer will be there to help and guide you through each step of the way. He or she will be able to answer any questions that you may have regarding the legal matters of your case and will provide you with objective legal guidance that can help you know where you stand.
Supporting you: Having an experienced DUI attorney by your side can help to offer you the emotional support and reassurance that you need during this challenging time.
Effectively representing you: Your DUI attorney will have the skills and experience necessary to effectively negotiate on your behalf. Without an attorney by your side, you may be risking your future and your reputation.
Contact our DUI Lawyer in Pleasanton
Thankfully, our Pleasanton criminal defense attorney can use any number of defenses on your behalf to contest your DUI charges. We can challenge the results of any Field Sobriety Test or chemical test you may have taken or your police stop if it was unlawful.
Get the dedicated advocacy you deserve—call on the Law Offices of Adam Allen Arant right away.
Call today at (888) 561-2002 for your free consultation to discuss your case with our DUI attorney in Pleasanton, CA!
Suggested Reading: