Adam Allen Arant, Esq.
Education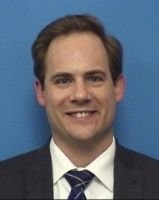 Adam received his Juris Doctor from the University of California, Davis School of Law where he was selected to the Milton L. Schwartz American Inn of Court, the Moot Court program, and argued in the Francis Carr Mock Trial Competition. Prior to attending to law school, Adam graduated from the University of California, Davis, with a Bachelor of Arts in History with Honors. While there, he was named to the Dean's List every semester, and received the prestigious History Department's Citation for Academic Excellence. Graduating with a combined 3.9 G.P.A., Adam earned a substantial scholarship towards attending U.C. Davis School of Law.
Before opening his own practice, Adam worked with the Sacramento law firm of Diepenbrock Harrison, primarily in the fields of Civil and Business Litigation, Labor and Employment Law, Construction Law, and Environmental / Land Use Law.
Contact us for your free consultation.
In his free time, Adam lives to help and serve others in his community through serving in a variety of organizations:
Adam was the Leader of Kairos CMF #40 as part of the Kairos Prison Ministry at CMF Vacaville Prison;
Through volunteering at the VA Hospital in Palo Alto, Adam works to honor disabled and hospitalized veterans;
Adam served on several Men's Cursillo Retreats and remains active in the San Jose Cursillo movement;
Adam regularly serves in the Saturday morning soup kitchen at the InnVision location on Montgomery Street in San Jose
When he isn't working or serving, Adam also enjoys camping, hiking, and riding his motorcycles.
Understanding How We Can Help
The Law Offices of Adam Allen Arant are here to assist you with the sometimes difficult but necessary questions involved in planning for your future. We are a premier law firm devoted to providing you with the highest quality work at the most competitive rates.
You require the services of a lawyer who will take the time to understand your concerns and your goals. At the Law Offices of Adam Allen Arant, we listen to our clients in order to understand their needs, wishes, and goals. You will find the best legal minds in the business devoted to one thing: You. This means you will receive a custom and unique solution tailored to your needs.
Have you searched the Internet for other Criminal Defense Attorneys but are unsure of whom to call? Do you currently have a DUI, but are unsure if it is correct or up to date? Contact us today for a free and confidential consultation so we can begin to help you.
We counsel people throughout Fremont, San Jose, San Francisco, Oakland, Sacramento, and the Greater Bay Area. Please call (888) 561-2002 or contact us online for more information.